Father Anniversary Poster
Whilst interning at Studio Moross I collaborated on a poster project with Mica Warren to celebrate Father's 4 year anniversary. I started off responding to the brief with some initial sketches experimenting with a range of different ideas which Mica then developed further. What you see here are my initial sketches, and two more pieces that were developed in response to the first round of feedback. You can see the final result here
Secret 7"
One of my last projects I completed whilst interning at Studio Moross. I worked on a submission for this years Secret 7". I chose to illustrate "Jimi Hendrix - Castles Made of Sand". The first images are of the final piece, followed by some of the other options I worked on for it.



Swirl Zine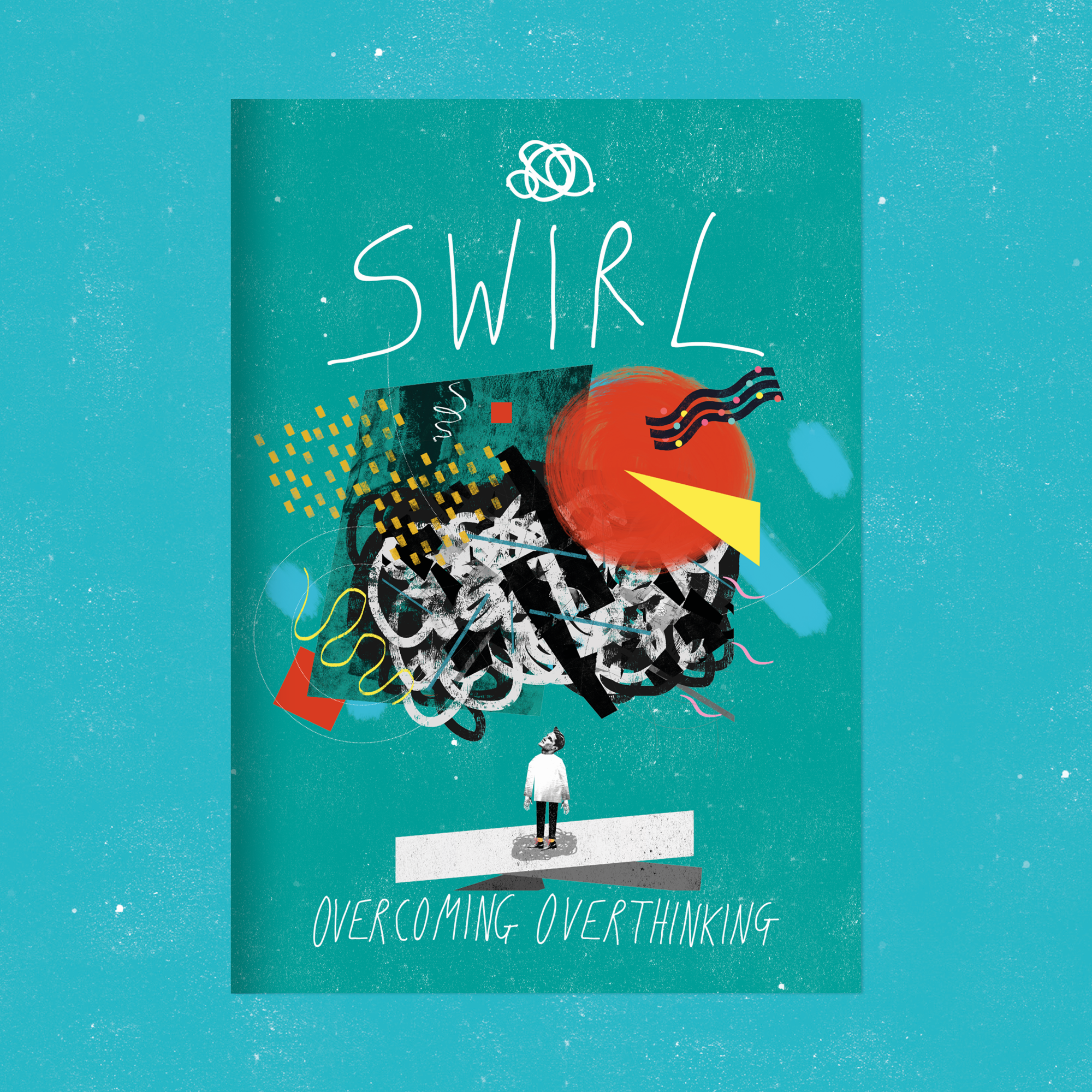 As an intern at Studio Moross I helped Nick Greenbank come up with a kind of visual language for Swirl zine – a zine about anxiety and how to deal with it better.

For this project I was responsible for the hand drawn type, and the colour scheme. Nick designed the layout of the zine. The illustrations are by Nate Kitch and writing by mental health professionals Andy Walton and Gina Yu. You can buy it here
"M" Animation


One of my last projects at Stuido Moross was to create a short looping animation for their animated "M" series. This is a gal trying to preserve her hairstyle from the elements but it doesn't work and her hair puffs up anyway...
Disclosure album art
Interning at Stuido Moross I collaborated with Kate on album artwork for Disclosure track "Ultimatum" ft. Fatou Diwara